Welcome Message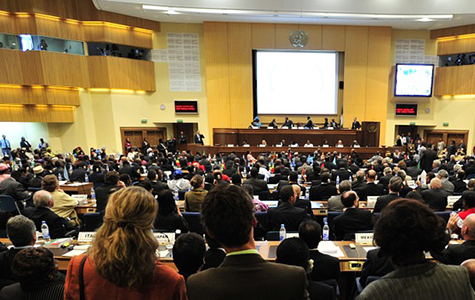 Dear Colleagues,
On behalf of the National Cancer Institute, Cairo University, we are glad to welcome you to the annual congress "Bridging Gaps in Oncology" taking place in Cairo, Egypt from 2nd - 4th of November, 2022.
We continue the BGO conference series, which highlights each year our understanding of the major cancer emerging therapies, thus filling the gaps in the management of a challenging disease for both researchers and clinicians. As per the previous conferences, we are developing a rigorous scientific program that introduces innovative ideas and highlights key findings in cancer management.
We are delighted to collaborate joining forces this year with Best of the Society of Surgical Oncology (SSO) and the European Society of Surgical Oncology (ESSO). Moreover, we are hosting for the third time the National Cancer Institute's annual radiology congress. The top notch international professors and consultants are invited to the meeting from all over the world.
In addition to a full scientific program of research, symposia and poster sessions, the congress will provide a rewarding professional experience for every participant in the form of workshops as well as meetings and interaction with leaders in the field of oncology and in related national research. The conferences' full program and workshops will be accredited by the American Association of Continuing Medical Education (AACME).
We hope that this year the conference will give a rewarding scientific experience for all the participants, speakers and attendees from all over the world. This conference held in the heart of Cairo, this warm and live city will also add to the cultural and touristic experience of all our guests.
Wishing a wonderful and a successful conference to everyone.
Conference President
Prof. Mohamed Abdel-Mooti Samra
Dean of NCI